Voter Registration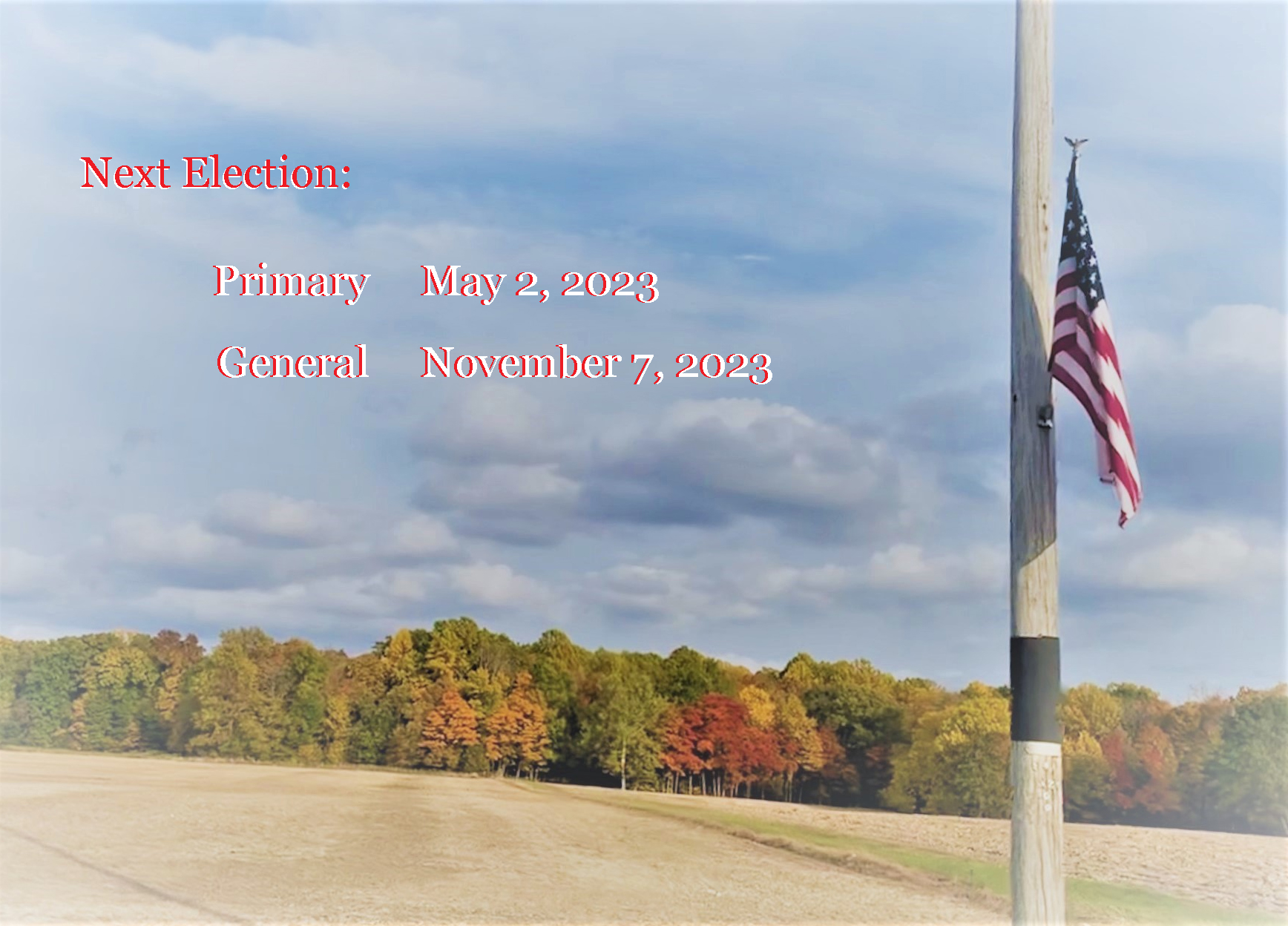 ---
2022 CAMPAIGN FINANCE FILING DEADLINE
2022 ANNUAL CFA reporting DUE by NOON Jan. 18, 2023 for ALL CANDIDATE COMMITTEES
---
Wednesday,
January 4, 2023
First day for candidate filing
Friday, February 3, 2023
DEADLINE, BY NOON, for all candidate filings for primary nomination
---
The members of the Hendricks County Election Board would like to say THANK YOU for your efforts during the 2022 election.

Putting on an election is no easy task. Even in one county it takes lots of people working many
many long hours to do the job, and it could not have been accomplished without you – a person who
was willing to come forward and help. By stepping up and volunteering your time and effort, you
allowed the residents of our county the opportunity to exercise one of our country's greatest of
rights – The Right to Vote.

Your efforts are very much appreciated!

---
2023 VOTE CENTER HANDOUT AND PRIMARY CALENDAR
---
Election/Voter Registration Office Staff
Main Line: 317-745-9249
Register to Vote (Online Form)

Register to Vote (Paper Form)

Mail to: Voter Registration Office


355 S. Washington St, Ste. 120




Danville, IN 46122
| | | |
| --- | --- | --- |
| | Poll Worker Information | |