For a Computer (Smart Phone steps are below)
Step 1 - Go to indianavoters.com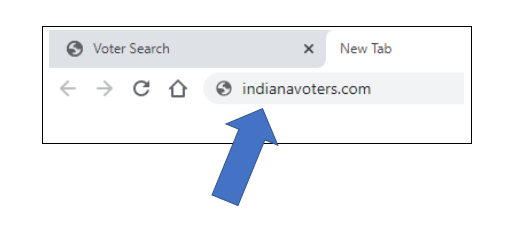 Step 2 - On the home screen, Click on VOTE BY MAIL OR TRAVEL BOARD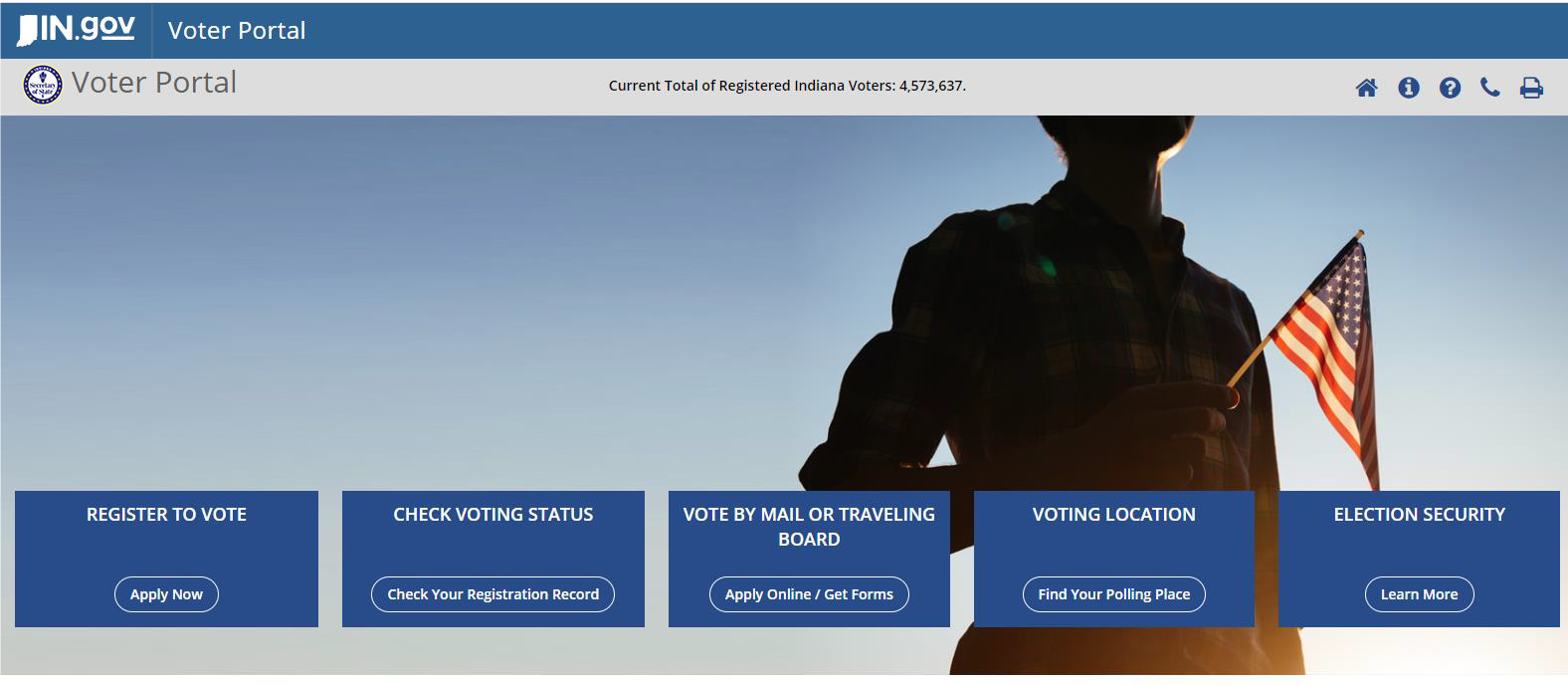 Step 3 - Click on VISIT MY VOTER PORTAL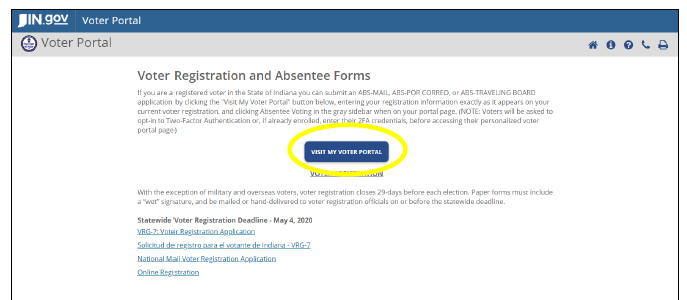 Step 4 - A pop-up window comes up asking for your First & Last Name, Date of Birth and the County you live in. Complete this and click SUBMIT.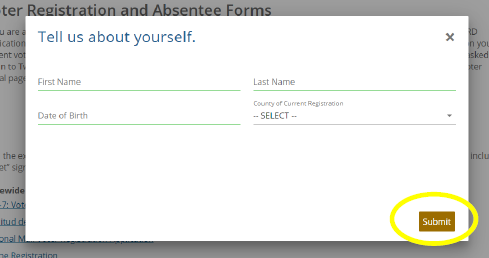 Step 5 - Choose VOTE BY MAIL and your application will open. Once you are done filling out the form, just click SUBMIT.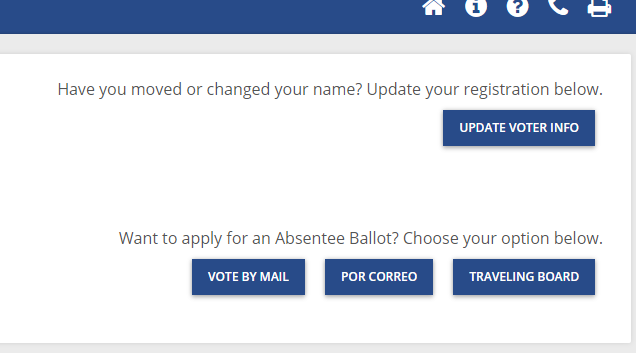 For Mobile Online ABS - Mail Application
The steps are the same as the steps above, the screens are just adjusted for a mobile phone.
Samples are below.